If this isn't a sign of the impending apocalypse, I don't know what is.
Two friends today-
oxymoron67
on his LJ blog, and Joss on her authorsite one (which someone- possibly me- helpfully RSS'd to the LJ populace at
fasterthankudzu
)- made reference to Chick tracts.
Yes, these:
I did some not-so-fond recollecting of these after the first of these references this morning. In my 9th through 12th grade years, I was pretty well immersed in a bunch of bornagain communities, ranging from slightly liberal Protestant to, toward the end, a truly weird group of "Hebrew Christians" whose
abba
ultimately got busted by the Nassau County Police for committing unspeakable acts with minors during Leviticus-inspired purification rituals. We never got into any of that end of it- but we sang folk songs, largely took over our small Methodist church, and hung around the Ichthus Book Store in Uniondale to get the latest copies of study bibles and
Campus Life
magazine.
We were even into witnessing. Mostly, we used the more sedate materials of the Campus Crusade for Christ- anyone remember this chestnut?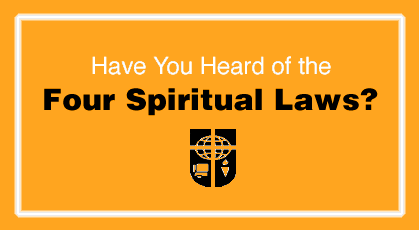 - with internal graphics of metaphoric thrones and trains and other things starting with T. But the harder-core fundies who we sometimes ran into at Convo's and whatnots were packing the real hellish heat that came from Jack Chick.
----
Going on 40 years later, he's still settin' them up and knockin' them down to holy hell. Here are just a few, lifted from a
Catholic Answers piece
which addresses his lifetime of anti-Papist propaganda:
(
Wafer? Why I hardly....)



(Boogity boogity?)


and, for the truly paranoid,....
(Shit, no wonder I still get so much junk mail.)


Yet so much of them falls, however unintentionally, into So-Bad-It's Good territory. Chick tracts have spawned dozens of parodies, some of them with awesome production values- such as this one-
-and many of them collected on sites like
this one
and
this one
- all of which, I'm sure, piss Jack off.
Heh. One more lash from Scary Jesus before the Throne of Judgment for me, huh.