I've spent most of this day in front of four different computers, shoveling round various pieces of software and data. Biggest glitch so far has been music; the OneDrive cloud did the same thing with THAT as with my 10-year collection of .pdf files, and they're mostly missing. Fortunately, much if not all of it is still resident on my iPhones old and new, and I've been reverse-engineering from them into iTunes.

In between, I've occasionally checked news (dull and stupid), weather (we finally got some snow when and about as much as they said we would), and even sport. From a coin that didn't toss to an attempted miracle comeback in Carolina, I didn't see a second of it. I did, however, see this story- and it sucks:P

Meet John Scott.




That's him in the Coyote uniform he was wearing a week or so ago, but about four teams before that, he was a Sabre. His primary job description is "goon"- an honourable profession in the NHL, protecting lesser fighters from on-ice attacks. Following Buffalo's breakup of Team Tank at the end of last season, he drifted round the league, as mercenaries will, but in the past few weeks he became the latest current or former Sabre to become an All-Star Voting Joke.

It started a few years ago, when Rory Fitzpatrick, another less-than-legend in blue and gold (or black or red or whatever horrid color matched whatever horrid goat or slug on the jersey), got ballot-stuffed onto the Western Conference All-Star team. Greatest Player Ever Wayne Gretzky, and human test pattern Don Cherry, protested and Rory got booted oof after the league allegedly rigged the results.

Then last year, with the Sabres happily diving to the depths, their second-year center Zemgus Girgensons got stuffed all the way to fourth place in the overall All-Star balloting- behind only Jonathan Toews, Patrick Kane and Sidney Crosby. (Those are hockey players, in case you work at ESPN and had never heard of them:P) He is the only Latvian player in the league, their national team was dripping with leftover 2014 Olympic Fever, and the entire population of the country apparently broke the Internetski voting for him. The league muckymucks could find nothing wrong, and Zemgus took his somewhat premature place on the ice with all these future Hall of Famers.

Which brings us to Scott. It apparently came out of a Canadian podcast where the hoosts suggested him as a gag-gift kind of selection. But with Canadians having little else to do than take such orders, Scott rocketed to the top of the balloting, not only making it to the Game on the basis of fan voting, but gathering the highest total in his division and making him one of the event's four team captains.

(Yes, four. Apparently it's round-robin, or something having to do with the blue lines.)

The league's lords were pissed, as were purists; never mind that they've been drawing up schoolyard-selected captains' choice squads the past several years and will play these games 3-on-3 instead of the usual 5-on-5. But fans were loving it; the presence of such a goofy guy among the sport's biggest luminaries was PERFECT.

Until it wasn't.

With the game rapidly approaching, Scott was traded from his Arizona haunts to Montreal- the staidest, most tradition-loving team in probably any sport. Next, Les Habs demoted him to their AHL team, and have announced that he will be staying there.

No place on an NHL roster?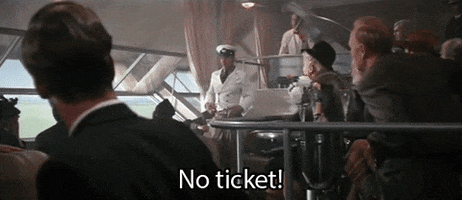 So he'll be on a bus somewhere near Utica while the real best of the best spend three off-days doing their best to not hit each other. And as the original author above analyzed, it's an embarrassing attempt to undo an earlier embarrassment of their own creation:

Scott was traded to the Montreal Canadiens, who immediately stashed him in the AHL and said they weren't going to call him back up. He's ineligible for the All-Star Game now. And everything about it was so transparent.
John Scott was previously asked by both NHL and Arizona Coyotes to bow out of NHL All-Star Game. He refused. Trade likely takes care of that
— Bob McKenzie (@TSNBobMcKenzie) January 15, 2016
Add that to the fact that the trade was announced on a late Friday afternoon (universally understood as the ideal time to dump bad breaking news) and it's not hard to connect the dots. The NHL wanted Scott out of the All-Star Game, and they got their wish.
Family uprooted, experiences and contractual benefits sacrificed days before Scott's wife gives birth just to ... what? Ensure the sanctity of the All-Star Game? Get higher-profile players in? Keep the league from being embarrassed?
Too late on that last one. This is embarrassing for everyone, really. Sure, the campaign turned from semi-malicious intent to something meaningful at some point. The end result was still the same: John Scott and his family paid real-life consequences for our Internet fun.

Those consequences are real for such a journeyman: a major contract bonus for making the team, and a shot at a million-dollar pot if he'd been on the winning team.

I will not watch this mockery of justice if John Scott is not named captain of his former division's skating threesome. Of course, I wouldn't have watched the shitty thing anyway, but we don't have to tell them that;)